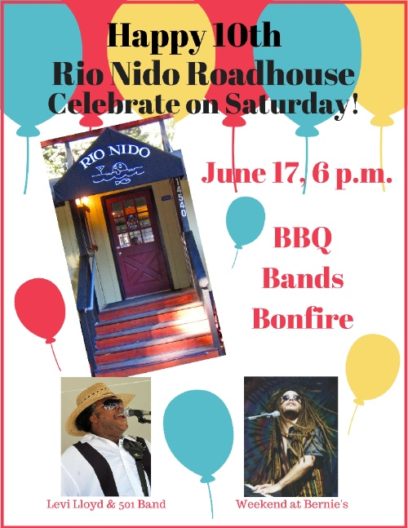 SAT 17 JUN ~ Rio Nido Roadhouse celebrates their 10th Anniversary including BBQ, Bands and Bonfire! Come join the fun and be happy…
    • The Rio Nido Roadhouse is the place to be, whether it's for swimming in the fresh new pool, water aerobics, yoga, tasty food, just about any beverage you can think of, horseshoes, great live bands, dancing, parties, celebrations, they have it all. Fun and safe for the entire family. www.rionidoroadhouse.com or Facebook for more information.

PEE WEE GOLF IS OPEN! Fridays and Saturdays 6:30-9 pm. $3 adults/$2 kids 18 holes Refreshments and other games too!
SUN 18 JUN 9:00 am RNHOA Pancake Brekkie at the HOA Park $10 pp +Juice/Coffee. Adult beverages and desserts extra… for a good cause! ARTISTS reserve your space for the AUG 6 Rio Nido Art Festival by July 1st.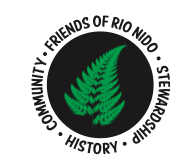 11:00 am – Noon Friends of Rio Nido Member Meeting at the Bruno Farnocchia Park between the Rio Nido & Canyon 7 Roads.  All residents are welcomed.
    • Share concerns and have your voice heard. Great resources, guest speakers and special presentations. We hope to see you there! Friends of Rio Nido is a non-profit organization dedicated to the History, Stewardship & Community of Rio Nido. www.friendsofrionido.com to sign up for your free membership and more information.