14540 Canyon 2 Road www.rionidoroadhouse.com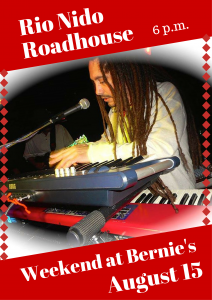 Sat 15 Aug
Everyone on the River is talking about WEEKEND @ BERNIE'S. Their bongos and reggae tones mixed with funk are sure to get you on your feet. Don't miss Saturday's show, $5 cover at the door.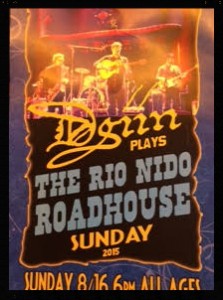 Sun 16 Aug
D'GIIN, as usual, will bring down the Redwoods on Sunday night! Come see this popular gypsy folk band and watch their fans spin and jingle as they dance across the floor. $5 cover, doors open at 6:00 pm.

Remember, the pool and the snack bar are open and there are plenty of Water Aerobics classes with Walter. Call the RNR for schedule (707)869-0821.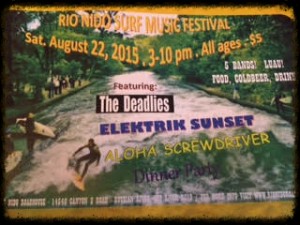 Stay tuned for our end-of-summer


Roadhouse
Family Luau and Surf Fest Music


Saturday August 22


Games and prizes for the kiddos!

Don't forget to Park Smart all around the side and back…


Get ready for another great weekend!