rionidoroadhouse.com  14540 Canyon 2 Road Rio Nido 707-869-0821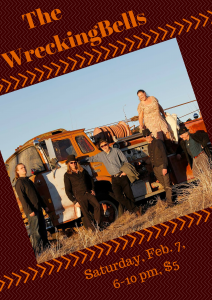 The Wrecking Bells will get you going on Saturday, February 7 with their country, rock, and blues. Lots of energy with this band!
Valentine's Day weekend is a triple-header with a romantic, P
rix-Fixe Dinner and music

 on Friday night (Reservations 707-869-0821); a 

steak dinner special, plus Levi Lloyd & the 501 Band

 on Saturday; and then: 

D'GIIN's annual Mardi Gras Party

 on Sunday, the 15th.
Park around the side or in back and walk through the pool area to avoid the puddles!